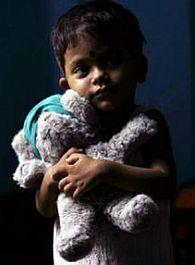 India and China are the two most "egregious violators" on gender crime, a US lawmaker has told the lawmakers.
"China and India are the two most egregious violators (on infanticide)," Congressman Christopher Smith said during a Congressional hearing convened by the powerful House Foreign Relations Committee on Thursday.
"These are gender crimes, extermination of a girl child in the womb or at birth has not only in and of itself led to this destruction of girls, but it's led to more sex trafficking and that has skyrocketed in India and in China in particular," Smith said.
Referring to a new documentary film It's a Girl: The Three Most Dangerous Words in the World, released on Wednesday, Smith said according to the United Nations, there are 200 million missing girls on the planet directly attributable to sex selection abortions and to a lesser extend infanticide.
Testifying before the Congressional Committee, Dr Raj Shah, the administrator of the USAID, said there are about seven million children under the age of five who die every year. "We are committed to taking that down to as close to zero as possible within two decades," he said.
"In India, in particular, I think is a good example of this public-private partnership model of work coming together. We have private companies making investments to track data and report on outcomes," Dr Shah said.
He informed that the country have private companies, engaged in zinc mining precisely to create zinc syrups and other products that can be helpful to children who would die otherwise of diarrhoea.
"We know these efforts are generating results as these ministers came together to brief me on their progress, but also to describe how it is correlated with the sex selection problems to which you speak and how that needs to be incorporated into the approach," said Dr Shah, who was recently in India.