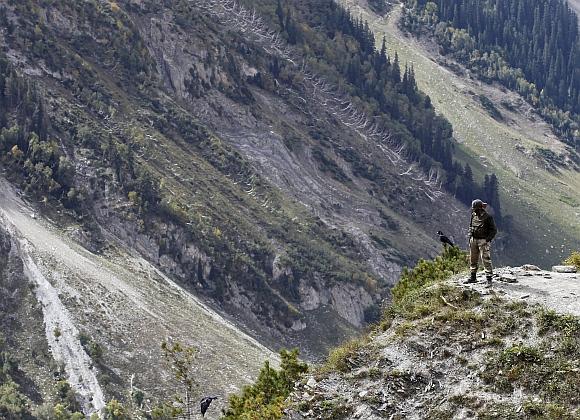 After their troops remained in "face-to-face" situation for nearly three weeks, India and China have agreed to restore status quo along Line of Actual Control in Western Sector as it existed prior to April 15, when Chinese intruded into Indian territory there.
Announcing this on Monday, Spokesperson in the ministry of external affairs also said flag meetings have been held to work out modalities and to confirm the arrangements.
A platoon of Chinese troops estimated at about 50 and accompanied by vehicles and dogs had intruded 19 km inside the Indian territory across LAC in Daulat Beg Oldi sector on April 15 and set up five tents.
The Indian troops had also established tented posts facing the Chinese forces at a distance of 300 metres. The troops of the two sides had held four flag meetings, the last one being yesterday. However, there was no positive outcome from these meetings, which went hand-in-hand with high-level diplomatic efforts to break the impasse.
An agreement was reached on Sunday for both sides to pull back their troops simultaneously from the face off point, which was completed at 7:30 pm, sources said.
Indian and Chinese commanders at the local level shook hands before withdrawing, they said. The face off in Ladakh had cast a shadow over the visit of external affairs minister Salman Khurshid to China on May 9 to prepare the ground for the new Chinese Prime Minister Li Keqiang's visit to India from May 20.
Khurshid had told reporters on his way to Iran on May three that the progress in dialogue to end the stand off in Ladakh was not satisfactory. India would have liked a "much better response" from China, he had said and emphasised that it wanted reversal of the "adverse incident" in Ladakh and return to the status quo in Depsang Valley where the Chinese troops had intruded.