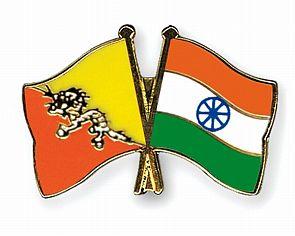 India exhaled a huge sigh of relief in the weekend as Bhutan's opposition People Democratic Party defeated the incumbent Druk Pheunshum Tshogpa in polls, setting the stage for a renewal of ties that had come frayed in the recent controversy over removal of subsidies for liquefied petroleum gas and kerosene.

This means, not only that PDP chief Tshering Tobgay, whose party won 32 seats out of 47, will now become Bhutan's new prime minister, but also that the young monarch Jigme Khesar Wangchuk's line on maintaining the primacy of the India relationship will be carried forward.
Outgoing prime minister Jigme Y Thinley's decision to meet former Chinese prime minister Wen Jiabao at a meeting in Rio de Janeiro, Brazil, last June had considerably upset Delhi. Thinley's argument that Bhutan needed to open up to its other big neighbour, China, especially for economic reasons, even as it cemented ties with its southern neighbour India, didn't cut much ice with Delhi.
Clearly, Bhutan's geographic location has been considered by Delhi to be so strategically important that since the time of Jawaharlal Nehru it has been a recipient of extraordinary economic aid, as well as political consolidation.

The unhappiness in Delhi caused by the Thinley-Wen meeting in June 2012 needed remedy, which is when the fifth king, Jigme Khesar is believed to have sent an indirect message to Delhi reiterating Bhutan's determination to maintain the special relationship. Delhi reciprocated by inviting him to be the chief guest at the Republic Day ceremonies in January 2013.
With the DPT having lost the elections, India feels it will now be able to return to business as usual with the new Bhutan. PDP's Tobgay seems to have intelligently used the subsidies controversy in his party's election campaign as a charge against the DPT as well as Thinley's inability to handle the all-important relationship with India.
Prime Minister Manmohan Singh, alluding to the recent controversy on the subsidies issue, has now written to Tobgay to say he had already told his officials to take another look at India's plan assistance to Bhutan. Officials said the revamped assistance to Bhutan would start sooner than later, especially because LPG and kerosene prices had doubled and tripled across the country.
PDP general secretary Sonam Jatsho told PTI that the PDP government's "first priority would be to rebuild and strengthen Indo-Bhutan relations... In the long-term interest of strengthening democracy, the PDP government will request the government of India to finance a significant part of our plans for having an economic stimulus."