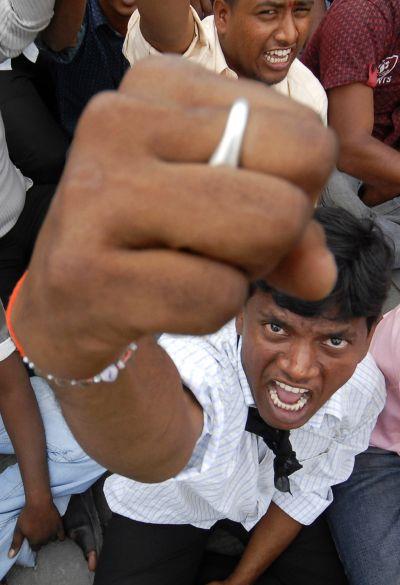 Intelligence Bureau chief Asif Ibrahim on Thursday expressed serious concern over the likely fallout in the event of the bifurcation of Andhra Pradesh. Ibrahim expressed concern over law and order, security and the possibility of violence and lawlessness.

Ibrahim expressed his views at the inaugural ceremony of the three-day session of the directors general of police in New Delhi, organised by the IB.
Ibrahim said, "The demand for a separate statehood to Telangana has triggered counter-agitations. The situation emerging on this front is likely to throw up new challenges to the security forces as well as intelligence agencies at both the state and national levels."
Referring to Andhra Pradesh, Ibrahim warned that notwithstanding the decline in levels of Naxal violence, the armed capabilities of the Communist Party of India-Maoist has remained intact. He was quoting from documents and reports from meetings of IB's central committee.
He said that security forces were trying to penetrate hitherto inaccessible areas by facilitating access to development activities in those regions.
The IB chief observed that the incidence of Left-wing extremism was on the decline, with Maharashtra and Odisha showing significant fall in violence.
Analysing the overall security situation and terror threats, the IB chief said that even after Indian Mujahideen top leader Yasin Bhatkal's arrest, the outfit has continued to be a major threat and its terror challenge remains undiminished.