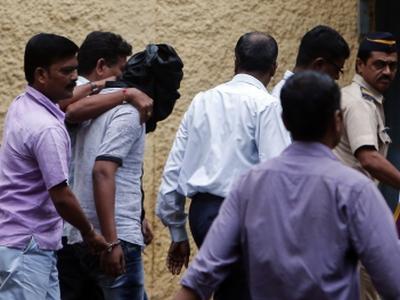 The 18-year-old telephone operator who was allegedly gang raped in the Shakti Mills compound here on July 31 today deposed before a trial court and expressed her desire to get even with the accused who had beaten her up during the sexual assault.
"During her deposition on Wednesday, the survivor told the court that the accused had assaulted her during the rape. She told the court that she wants to beat the accused," said special public prosecutor Ujjwal Nikam.
However, the Principal Judge Shalini Phansalkar-Joshi told her that such request cannot be taken into consideration. Nikam said the victim was weeping when she came to the court, following which the judge put a curtain between her and the accused and then she recorded her statement.
"She identified all the accused," Nikam said, adding her deposition will continue tomorrow as well. Meanwhile, the mother of the victim also testified before the court.
The police had arrested Mohammed Ashfaq Sheikh, Mohamed Kasim Hafiz Sheikh alias Kasim Bangali, Salim Ansari, Vijay Jadhav for allegedly raping the telephone operator on July 31, and filed a charge sheet against them on October 8.
In another gang rape on the same premises, a 23-year-old photojournalist was allegedly sexually assaulted by five persons, including a juvenile whose trial is separated, when she had gone there along with her male colleague on an assignment.
Out of the five persons, Vijay Jadhav, Kasim Bengali and Salim Ansari are also accused in the telephone operator gang rape case. Another accused is Siraj Rehman.
All the accused were charged with rape, conspiracy, common intention, unnatural sex and charges under Information Technology Act in this case.
The crime branch had on September 19 filed a 600-page charge sheet against the four accused.