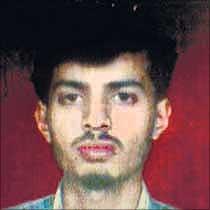 A special court of the National Investigation Agency has issued a non-bailable warrant against the founder of the Indian Mujahideen, Riyaz Bhatkal in connection with the Hyderabad blasts case that claimed 16 lives.
The court also issued warrants against Iqbbal Bhatkal, Yasin Bhatkal, Tabrez, Waqas and four other operatives of the IM.
The order comes in the wake of the Andhra Pradesh government officially handing over the probe to the NIA. The agency has focused its investigation on the modules which carried out the 13/7 in Mumbai, and the Pune blasts.
It has brought down IM operative Syed Maqbool to Hyderabad from the Tihar jail for investigation. The agency is also questioning Imran Khan, another accused.
It is alleged that Maqbool and Imran and recceed Dilsukhnagar in Hyderabad, which was attacked. The warrants against Riyaz and Iqbal are more of a formality to officially commence the probe. Both these operatives are from Karachi.
"This order of would ensure the inclusion of their names in the chargesheet, following which their extradition could be sought," said an official.