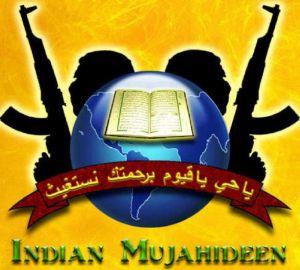 A dossier on the Indian Mujahideen, which was prepared following its resurrection post the Batla House encounter, had termed the outfit as a "start to finish jihad factory."
According to the dossier, a copy of which is in the possession of Rediff.com, the IM built up operational bases in states such as Bihar, but relied heavily on religious platforms it had slowly started to establish in Mangalore and Pune.
Indian Mujahideen Version 2 was a changed outfit. Reborn after the Batla House encounter in 2008, the progress of this group was slow, but lethal. A major number of the IM operatives had been busted and the Batla House encounter only made it worse for them. In fact, in that encounter, they lost their best bomb maker, Atif Ameen -- the vacuum they took almost two years to fill.
The encounter also witnessed the fleeing of some key operatives such as Dr Shahnawaz, Sajid, Asadullah Akthar among others who were very crucial to the outfit's Azamgarh module. These people fled the country via Nepal.
They met with the Bhatkal brothers in Pakistan after that and a plan was drawn out to resurrect the outfit.
The biggest turning point of IM was the emergence of Yasin Bhatkal, who became a big operative. He was the one who was first called in to fill in the vacuum created by Ameen's death. He had trained exclusively in the making of bombs and once he was on the job, the IM was back in the reckoning, the dossier stated.
At Delhi's Jama Masjid, the IM did a dry run and resorted to the use of guns. Following this an unsuccessful attack was carried out at Varanasi and this operation was alleged to be headed by Akthar.
However, after that it felt that it was better off with blasts and when Bhatkal was ready, the German Bakery blasts in Pune were carried out. The success of this blast propelled Yasin into the top rung and it was decided that he would be the leader of the group while he would take instructions from his cousins in Karachi and also Amir Reza Khan, one of the founding members of the outfit.
The new IM decided to move out of all its known bases -- be it in Maharashtra, Karnataka and also Uttar Pradesh. They found Bihar to be a better option and floated the module at Darabhanga.
This was the time that they roped in the likes of Fasih Mahmood who was based in Saudi Arabia. These associations gradually helped the IM with the funding which came in from foreign countries.
Today, according to the dossier, the IM has its financial bases in Karachi, Kuwait, Riyadh, Dubai and also Sharjah.