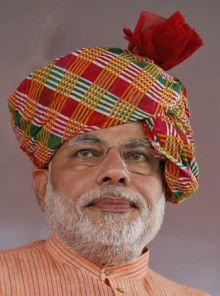 About 150 commandos of Gujarat Police will be guarding Bharatiya Janata Party's PM candidate Narendra Modi as he will address his supporters at the Assam Veterinary Science College Grounds in Guwahati on Saturday.
The Gujarat Police commandoes have already arrived in Guwahati in addition to the National Security Guards personnel.
A security source informed that heavy security arrangement has been put in place for Modi's rally given the serious threat perception on the BJP leader coupled with the troubled situation in Assam and other parts of the Northeast.
It is learnt that the Gujarat government wants tightest possible security for its chief minister in Assam where insurgents are
suspected to be on the prowl.
Earlier, the outlawed United Liberation Front of Assam (Independent) issued a statement through the media crticising Modi as a representative of "colonial India "and raised concerns over his sincerity to solve burning problems of the indigenous populace in the state.
Modi is scheduled to address two rallies in the Northeast on Saturday, one in Imphal at 11 am, and the second one in Guwahati at 1 pm.
Santanu Bharali, general secretary of BJP's Assam unit, informed that about four lakh people are expected to turn up for Modi's rally in Guwahati.
The BJP has arranged for two special trains from its eastern Assam support base in Tinsukia and Dibrugarh to bring party workers and supporters to the rally.
Over 4,000 buses and 2,500 small vehicles will also bring in people from various parts of the state to Modi's rally.