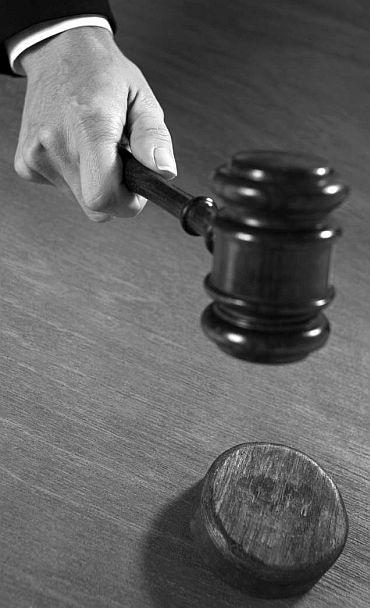 A local court on Thursday adjourned to April 4 hearing in the Sankararaman murder case in which Kanchi seer Jayendra Saraswati and his junior Vijayendra are the prime accused.
Only five of the 24 accused were present during the hearing and the absentees included the two seers. Since the Principal District and Sessions Judge C S Murugan, who is hearing the case, is on leave on health grounds, Second Additional District and Sessions Judge T Mohandoss adjourned the hearing to April 4.
Special Public Prosecutor N Devadoss told mediapersons outside the court that the petition he had filed earlier for action against the approver Ravi Subramanian, as he had turned hostile, was to have come up for hearing on Thursday, and it would be taken up at the next hearing.
Ravi Subramanian, a building contractor, had turned hostile during examination on January 21, 2010. Sankararaman, the manager of the Varadarajaperumal temple at Kancheepuram, was allegedly murdered on its premises on September 3, 2004.
The two seers have been charged under Indian Penal Code sections 120-B (Criminal conspiracy) and 302 (murder). The trial in the case was shifted to Puducherry from Chengalpattu by an order of the Supreme court on a petition Jayendra had filed before it on October 25, 2005.
A total of 189 witnesses, including Padma, wife of Sankararaman, his son and daughter, were examined in the trial and 81 of them turned hostile.