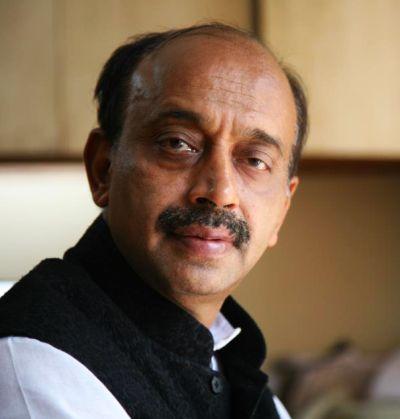 Delhi Bharatiya Janata Party President Vijay Goel, who had projected himself as a chief ministerial contender, on Tuesday said he was "happy" with party's decision to nominate Harsh Vardhan for the post and will continue to work hard to ensure BJP's victory in the assembly polls.
"I am happy that the parliamentary board has decided to project Harsh Vardhan as party's chief ministerial candidate. I am going to work hard to ensure our victory," Goel said.
Describing himself as a "discipline soldier" of the party, the former Union minister said the party will put up a united fight to defeat the Congress government.
"I am not disappointed at all. We all are united. I will put all my effort for our victory," he said.
Goel was present at a press conference at the BJP headquarters in New Delhi when party president Rajnath Singh announced Vardhan's candidature for the top post. Last week, Goel had projected himself as party's most popular face as chief ministerial candidate citing results of various opinion polls
Goel had met Singh and party's prime ministerial candidate Narendra Modi on Sunday and opposed any move to make Vardhan the chief ministerial candidate.
The rumblings in the party following Goel's open assertion that he was the most suitable candidate for the post had angered a number of senior Delhi leaders who had thrown their weight behind Vardhan.
Goel is not known to have a cordial relationship with Vardhan.
Modi expressed confidence that the party will do well in the Delhi assembly polls under the leadership of Harsh Vardhan. "Congratulations to Dr Harsh Vardhan on being named BJP's CM candidate for upcoming Delhi elections. My best wishes," Modi said on twitter.
"As health minister, his (Harsh Vardhan's) trend-setting polio eradication drive made Delhi polio-free and now I am sure he will free Delhi from misgovernance," he further said.
He wrote, "Under the leadership of Dr Harsh Vardhan and Vijay Goel, I am confident that the BJP will do great in the Delhi Vidhan Sabha elections."