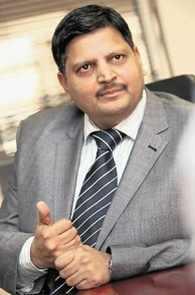 Eight South African police officials have pleaded guilty to charges of providing unofficial escort and security to nearly 200 guests at a controversial lavish Indian wedding in the well-connected Gupta family.
Eight of the 11 Tshwane metro police pleaded guilty, an official said.
Two pleaded not guilty and one would be charged only when he returned from sick leave, municipal spokesman Blessing Manale said in a statement.
The internal disciplinary hearing would resume on June 27, SAPA news agency reported.
The Gupta family, which has close ties to President Jacob Zuma, made global headlines when a plane, chartered by them, carrying around 200 guests from India, landed at Waterkloof Air Force base in Pretoria on April 30 without proper authorisation.
The Gupta family, which owns The New Age newspaper and Sahara Computers, celebrated the wedding of Vega Gupta, 23, to India-born Aaskash Jahajgarhia at Sun City on May 3.
The wedding, billed as 'the South African wedding of the century', also had Bollywood actors and singers flying in for an extravagant celebration.
Billionaire businessman Atul Gupta had already apologised to Indian and South African governments as well as to the public for triggering the scandal.
Last month, Tshwane metro police executive director Console Tleane said the extent of the damage caused by the officers' involvement in the fiasco was being investigated.
"We need to ask to what extent has the integrity of the police department, and indeed the City of Tshwane, been compromised," he said at the time.
"It is a matter of common cause that this matter has caused anxiety within the entire country, and therefore any association with the said developments would have the potential to compromise the municipality," he said.
The metro police officers allegedly provided wedding guests with an unauthorised escort and security from the Air Force Base in Pretoria to Sun City in North West.
Without revealing the charges the officers faced, he said a probe would examine whether they violated municipal policy which prohibits external work without the chief of police's permission.
"That policy also states that an employee may not engage in private work that is similar, or almost similar, to what their official work entails," said Tleane.
The officers allegedly fitted blue lights and false number plates to their private vehicles to escort guests to the Gupta family wedding.