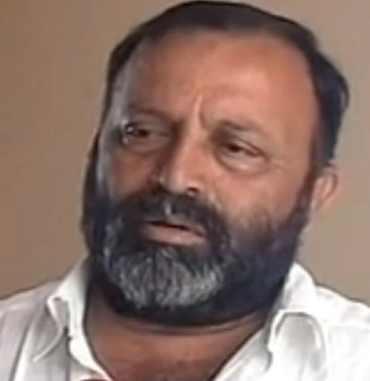 The Gujarat high court quashed a First Information Report filed against member of Parliament Vitthal Radadia for allegedly brandishing his gun at a toll booth in Karjan after the complainant said he "did not wish to pursue the case".
Gujarat high court Justice Harsha Devani ordered quashing of the FIR saying there is no chance of conviction in the case.
Radadia had approached the Gujarat high court demanding quashing of the FIR filed against him by manager of the toll booth where the MP had allegedly brandished his double barrel shotgun in the wee hours of October 12, 2012, after his driver was asked to produce the MP's identity card to waive toll tax payment.
His advocate P M Thakar submitted that the MP had a valid gun license and that the incident happened at the heat of the moment after a misunderstanding between Radadia and the toll booth staff, which was blown out of proportion.
The advocate also submitted that nobody was injured in the incident and no harm was done to anybody. The court was told by the complainant's lawyer that whatever happened was due to a misunderstanding and that he would not like to prosecute the MP.
The court also asked the public prosecutor representing the Gujarat state government about his view, to which he said, "This is a private complaint".
Radadia, who was a Congress MP at the time of the incident, left that party later and won an election from the Porbandar parliamentary constituency on a Bharatiya Janata Party ticket.
On October 12, 2012, Radadia had allegedly brandished his gun at employees of a toll booth on National Highway 8 near Karjan in Vadodara district.
An FIR was registered against Radadia for threatening people with death, rioting and under sections of the Arms Act at the Karjan police station.
Radadia, who faced charges under different provisions of Indian Penal Code and the Arms Act pleaded to quash the FIR against him on the ground that the dispute has been amicably settled between the parties.
"I submit that when the dispute has been settled between the parties, no useful purpose would be served by directing me to go through the agony of facing the trial," Radadia said in his petition before the court.