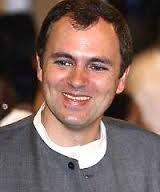 Stating that incidents of militancy related violence in Jammu & Kashmir have come down by over 70 per cent in the past five years, Chief Minister Omar Abdullah on Saturday asserted that gradual revocation of the Armed Forces Special Powers Act will begin in his present tenure.
"The graph of militancy-related violence in the state has come down by over 70 per cent in the last five years. Gradual revocation of AFSPA will begin in the present tenure of my government," Omar said in the legislative assembly.
Rejecting the lone BJP MLA's contention that the AFSPA revocation would be a "deceit" on the security personnel who had sacrificed their lives, Omar said "it would instead a tribute to them as they had achieved martyrdom for creating a peaceful atmosphere and bring in normality to the state".
"The revocation of AFSPA would be an indication of peace," he said.
"I talked about gradual revocation of AFSPA and worked continuously for it... There was a time when I and then Union Home Minister P Chidambaram were on the same page and we had convinced the Prime Minister, but the Defence Minister did not agree to the proposal as he was inclined to support the argument of the armed forces in this regard," he said.
The chief minister said the improvement in the state's security situation had been a big achievement of his government, and the contribution of security forces and J&K police had been of highest degree in this direction.
He said all schools had been vacated by security forces personnel. Thirty-seven hospitals, 33 hotels and 30 industrial units have also been cleared in the five years, and 54 bunkers have been removed in Srinagar.