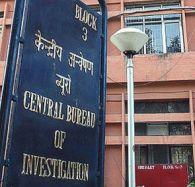 Alleging that the government is misusing CBI as a "private militia", BJP said Prime Minister Manmohan Singh's assurance that his dispensation will take all steps to ensure the agency's legitimacy are "strange and hypocratic".
Singh said today at a CBI conference on tackling corruption that the government will do all that is necessary to establish the need for the agency and its legitimacy and protect its past and future work.
"This sounds strange and hypocratic especially when Congress uses CBI and such central agencies as private militia. BJP takes objection to such attempts of Congress to subvert the democratic processes and institutions which uphold the constitutional fabric of India," BJP spokesperson Meenakshi Lekhi said.
The main opposition charged that CBI is being used as a tool by Congress and the government should ensure its autonomy. It said the country is aware of the "casual approach" of the government towards CBI.
BJP noted that at a time when the government is "mired" in corruption cases and when CBI is probing the coal blocks allocation scam, the PM today cautioned CBI not to get into issues of policy-making.
"The prime minister said today that policy-making is complex and that it would not be appropriate for a police agency to sit in judgement over policy formulation without evidence of malafide," Lekhi said.
BJP has alleged the prime minister was aware of the anomalies in coal blocks allocations and is culpable as he had held the Coal portfolio from 2006-09 when the controversial deals were made.
"The prime minister is either ignorant or the stand on CBI has been taken in a state of panic. Economic decisions should be subject to public scrutiny," BJP said.
Lekhi alleged Congress has misused CBI, spoiled its image and acted in a manner that compromised its autonomy.
BJP said the PM should have given suggestions for making CBI autonomous.