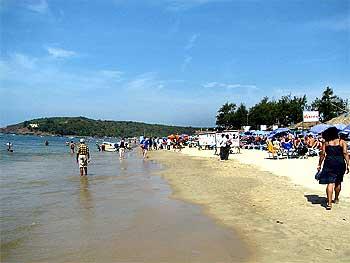 Goa was put on alert on Wednesday following intelligence inputs about a possible terror attack on the coastal state by Lashkar-e-Tayiba. State Chief Minister Manohar Parrikar, while confirming the alert, said that "it was of a general nature."
"The alert is not particularly for Goa. It is of a general nature," Parrikar told PTI.
The captain of ports, Goa government's department dealing with the ships, on Tuesday asked the fishing community to be alert. The communication circulated to the fishing community reads that there is possibility of LeT attack on the west coast of India.
Besides the fishing vessels, which are currently on shore due to the ongoing fishing ban, the off shore casinos anchored in Mandovi River are also put on alert.
Police are coordinating with the Indian coast guard and the navy on the issue, a senior official said. In the Konkan region of Maharashtra too the alert is sounded, Superintendent of Police, Sindhudurg (Maharashtra), Abhishekh Trimukhe, who was in Panaji to hold a meeting on security issues with his Goa counterparts said.
The intelligence gathering has been heightened along the coast, he said. "We are in touch with the Indian Coast guard on regular basis. The patrolling on the beaches has also been increased," Trimukhe added.