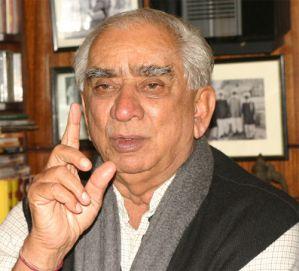 Former Prime Minister Manmohan Singh on Saturday visited former Defence Minister Jaswant Singh who is in coma in Army's Research and Referral Hospital after suffering head injuries.
Manmohan Singh enquired about his health condition from the doctors at the hospital, sources said.
He also wrote a letter to Jaswant Singh wishing him early recovery.
"I am sorry to hear that you are hospitalised due to injury caused by a fall. I write to convey my best wishes for speedy recovery to normal health," the former PM wrote.
Prime Minister Narendra Modi too visited Jaswant Singh.
"The prime minister spoke to Jaswant Singh`s family members at the hospital and hoped for his speedy recovery," said a PMO statement.
The 76-year-old former defence minister was admitted to the hospital at around 11 pm on Thursday after he fell down at his residence.
Singh, who had also served as External Affairs and Defence and Finance Minister in Vajpayee government, was expelled from the BJP early this year after he decided to contest the Lok Sabha polls from Barmer in Rajasthan as an Independent after being denied a ticket.