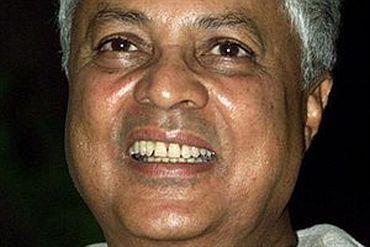 Former Fijian Prime Minister Mahendra Chaudhry, who was arrested on Friday for allegedly breaching the military government's emergency regulations, has been released from prison.

According to the BBC, Chaudhry, who is leader of the opposition Fiji Labour Party, was detained with five other people for holding public meetings in breach of the regulations, imposed last year.

Chaudhry was granted bail on Monday. However, his driver and a local National Farmers' Union executive Sanjeet Maharaj were remanded to custody till

Wednesday.

Voreqe Bainimarama, who seized power in a 2006 coup, imposed emergency regulations that ban public meetings when he abrogated the constitution in April last year.

Chaudhry became Fiji's first ethnic Indian leader when elected prime minister in 1999. He was overthrown a year later in a coup led by hardline Fijian nationalist leader George Speight.

Peter Williams, lawyer for Chaudhry, who leads the opposition Fiji Labour Party, told Radio New Zealandthere was no basis for his arrest at a time he was assessing the impact of drought on sugar cane farmers.