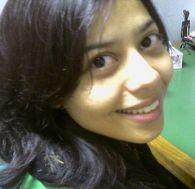 The Shakti Bhatt Foundation is inviting entries for the 2013 Shakti Bhatt First Book Prize.
The 2012 Shakti Bhatt First Book Prize was bagged by author-journalist Naresh Fernandes for Taj Mahal Foxtrot: The Story of Bombay's Jazz Age, an account of the city's thriving music scene between the 30s and 60s.
In its sixth year, the prize is a cash award of Rs 1 lakh, and a trophy. The award covers poetry, fiction (including graphic novels), creative non-fiction (travel writing, autobiography, biography, and narrative journalism), and drama.
The deadline for publishers and individuals to send in first books (no limit to the number of entries) is July 15, 2013. Books published between June 2012 to June 2013 are eligible. The winner will be announced in the second half of November. Prize presentation will take place in December.
Authors from the subcontinent are eligible, but books must be published in India. Publications must be in English or translated into English from an Indian language.
Books that have been published elsewhere and have already won prizes are eligible, though less likely to win. Vanity press publications are ineligible.
Books (3 copies) should be sent to the following address: The Shakti Bhatt Foundation, 8B Main Road, 166/A Sadashivnagar, Bangalore 560 080. For further information, please contact shaktibhattprize@gmail.com.