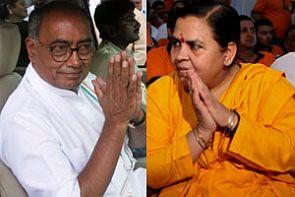 Congress General Secretary Digvijaya Singh on Thursday invited Bharatiya Janata Party leader Uma Bharti to join the club of "non-serious" politicians.

Singh was reacting to a statement by the saffron leader recently
that Digvijaya and Shatrughan Sinha should not be taken seriously.
Bharti made this remark after the actor-turned politician had said that Bihar Chief Minister Nitish Kumar was Prime Minister material.
Singh said if Bharti considers him and Sinha to be non-serious, he would welcome her into their group.