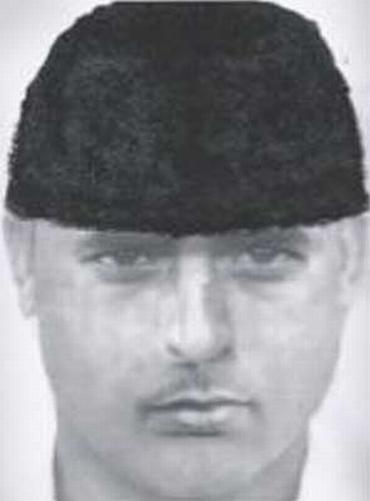 The Delhi police, who have come under attack after the arrest of 'militant' Sayeed Liyaqat Shah, on Monday released a sketch of Shah's 'aide'.
Sources claim that this is merely a face-saving exercise by the Delhi police before the National Investigation Agency takes over the case.
The Delhi police have claimed that Liyaqat is a dreaded Hizbul Mujahideen militant who was plotting a terror strike in the capital. His family has refuted this claim -- stating that Liyaqat had informed authorities in the Jammu and Kashmir government about his intention to surrender and was on his way to Srinagar to do so when he was arrested by the Delhi police.
Now the Delhi police will try to use the time it has -- before the case is handed over to the NIA -- to clean up this mess.
The Delhi police's claim about 'arresting' Liyaqat from near the Nepal border has also come under scrutiny. Conflicting reports suggest that Liyaqat himself had surrendered after the police approached the security personnel at the Sanauli check-post.
The NIA has to confirm whether Liyaqat was indeed on his way back to take part in the rehabilitation programme introduced by the J&K government for militants who are willing to surrender.
The Delhi police have claimed that they had been on the lookout for Liyaqat, who had merely used the surrender clause as an excuse to enter India legally.
"We were in touch with the Sashastra Seema Bal officials, who tipped us off about his presence near the Nepal border," said a member of the Delhi police.
While the J&K government has claimed that Liyaqat was accompanied by eight other people including his wife during the arrest, the Delhi police has remained tight-lipped about it.
The police have also maintained that Liyaqat was planning a retaliatory strike to avenge the hanging of Parliament attack convict Afzal Guru.
"We have made a sketch of his associate with the help of CCTV footage," said the Delhi Police personnel.
The Jammu and Kashmir Police believe that Liyaqat was a member of the Hizbul Mujahideen till 1996. There have been no reports about any militant activity on his part since he crossed over to Pakistan in 1997. Recently, a FIR was lodged against Liyaqat and 29 others, but it deals with a case of missing persons, not militancy.
The Delhi police seem desperate to somehow join the dots and justify the arrest of a former militant who wanted to reform his ways. The home ministry, meanwhile, has made up its mind to hand over the case to the NIA.
Image: The sketch released by the Delhi Police