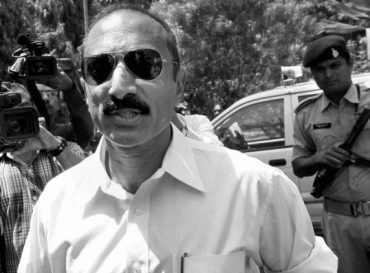 Suspended Indian Police Service officer Sanjiv Bhatt on Wednesday asked the Bharatiya Janata Party-ruled Gujarat government to desist from "vindictiveness" and revoke a "half-baked" suspension order issued against him.
On October 1, on the recommendation of the Union home ministry, the Gujarat government had revoked the suspension of Bhatt, in one of three cases against him. He was suspended on August 8, 2011, when he was posted as the principal of state reserve police training centre at Sorath Chowky in Junagadh district.
In a letter written to Gujarat Chief Minister Narendra Modi on, Bhatt alleged that with "ulterior motives" the state home department had slapped another suspension order on him between the period of receipt of the central review committee's recommendation on August 6, 2012 revoking one suspension, and the day he received the order for revocation of suspension on October 1, 2012.
While Bhatt's suspension has been revoked in one case and he was still under suspension in two other cases. "The home department has hastily issued another half-baked and absolutely tenuous suspension order the very day, on which, the decision of the central review committee was communicated to the government of Gujarat," he alleged in his letter.

According to Bhatt, on August 7, 2012, the home department had issued another suspension order against him for "unauthorised possession of service weapons." "The said the half-baked order issued in apparent haste and with an obviously ulterior motive, was based on utterly flimsy and untenable grounds of my being in unauthorised possession of service weapons," Bhatt alleged with regards to his recent suspension order.
He has claimed that as he had been a pistol-shooting champion and had represented Gujarat at several national championships and had been issued with special weapons and munitions from time to time. "The same had been duly returned to the respective issuing units on cessation of the training or competition requirements," he said.

"In view of this, you are requested to direct the home department of the state government to forthwith desist from behaving in such petty and vindictive manner," Bhatt has urged Modi.
"It would also be in the interest of natural justice and administrative propriety to immediately rescind the malafide order and thereby display some sense of genuine equity, fairness and goodwill in your conduct as the chief minister and home minister of the state of Gujarat," he said in the letter.

Image: Suspended IPS officer Sanjiv Bhatt