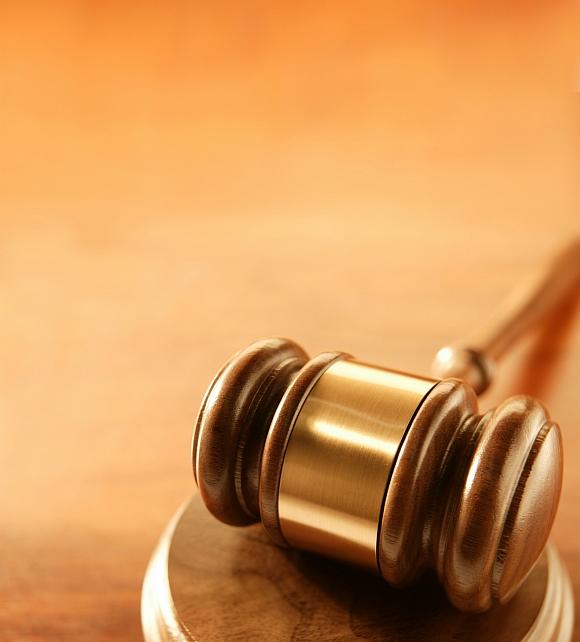 Over 100 candidates contesting the Delhi assembly polls have criminal cases against them, election watchdog Association of Democratic Reforms said and noted that 19 of the 70 were 'red alert' constituencies.
The ADR in its report, which is an analysis of affidavits of 673 candidates contesting the February 7 polls, pointed out that the Bharatiya Janata Party has fielded the highest number of 27 candidates with criminal cases followed by Aam Aadmi Party and Congress with 21 and 12 such candidates respectively.
It also observed that Tughlakabad constituency has five candidates who have criminal cases against them.
Of the 673 candidates, 114 candidates have declared criminal cases against themselves. During the 2013 and 2008 Delhi assembly elections, the percentage of candidates with criminal cases was 16 and 14 respectively," Jagdeep Chhokar, founder member of ADR, said.
Out of the 114 candidates, 74 of them have declared serious criminal cases against them including murder, attempt to murder, assault, loss to exchequer and crimes against women.
"One candidate has a murder case against him and five candidates have declared cases of attempt to murder. Eight candidates have cases related to crimes against women. However, no candidate has a rape case against him," he said.
Higher on the 'red alert' constituency list are RajouriGarden and Tilak Nagar with 4 candidates in poll fray having criminal cases against them.
The 'red alert' constituencies includes Najafgarh, Babarpur, Ghonda, Nangloi, Dwarka, Adarsh Nagar, Matia Mahal, Shahdara, Chhatarpur, Shalimar bagh, New Delhi, Mundka, Matiala, Okhla, Hari Nagar and RK Puram.