Russia on Monday showcased its military might in the annual Victory Day parade to mark the 71st anniversary of the victory over Nazi Germany in World War II.
Victory Day is Russia's most important secular holiday and a key element of the national identity, reflecting the nation's enormous suffering and honouring millions of victims of World War II.
Here are glimpses of the imposing parade.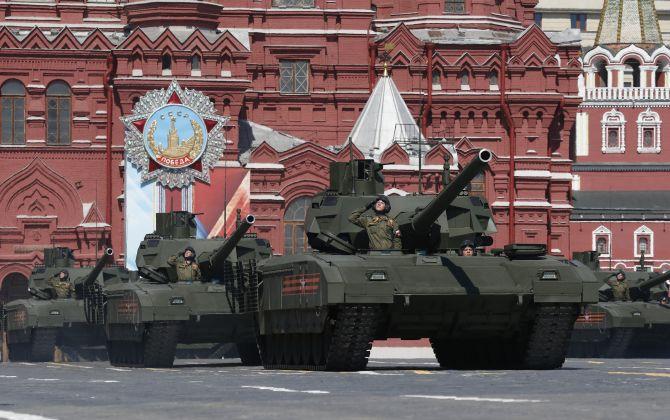 Russian T-14 tanks with the Armata Universal Combat Platform drive during the parade at Red Square in Moscow. Photograph: Grigory Dukor/Reuters
---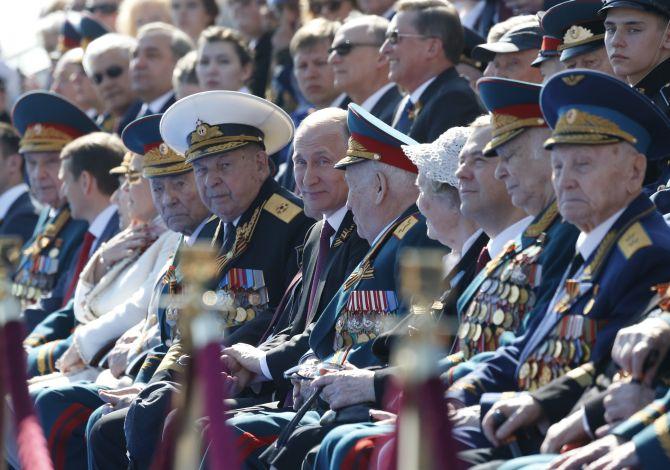 Russian President Vladimir Putin (centre) and World War II veterans at parade at Red Square in Moscow. Photograph: Grigory Dukor/Reuters
---
A Russian Yars RS-24 intercontinental ballistic missile system drives during the parade at Red Square in Moscow. Photograph: Grigory Dukor/Reuters
---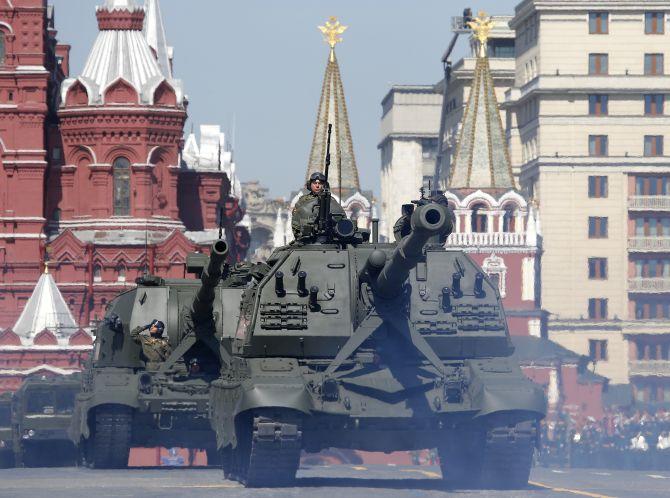 Russian servicemen stand atop military vehicles during the parade at Red Square in Moscow. Photograph: Sergei Karpukhin/Reuters
---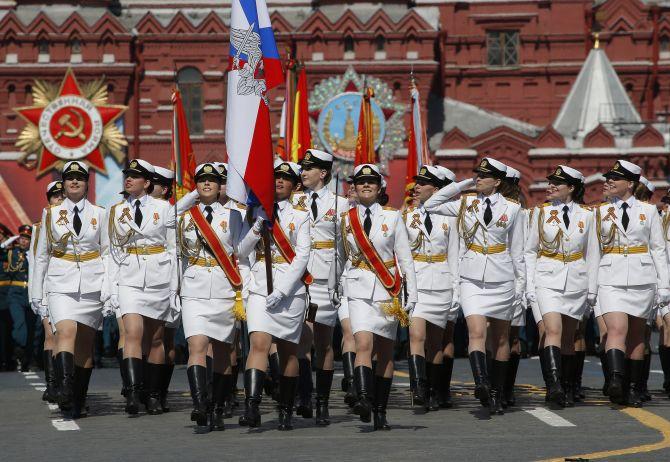 Russian servicewomen march during the parade at Red Square in Moscow. Photograph: Sergei Karpukhin/Reuters
---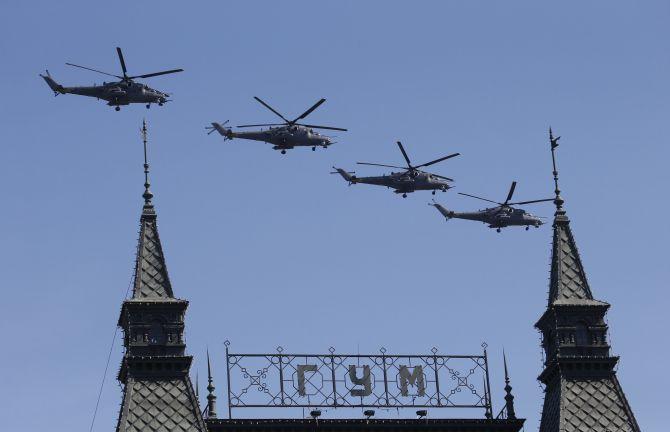 Russian Mi-28N military helicopters fly in formation during the parade above GUM department at Red Square in Moscow. Photograph: Grigory Dukor/Reuters
---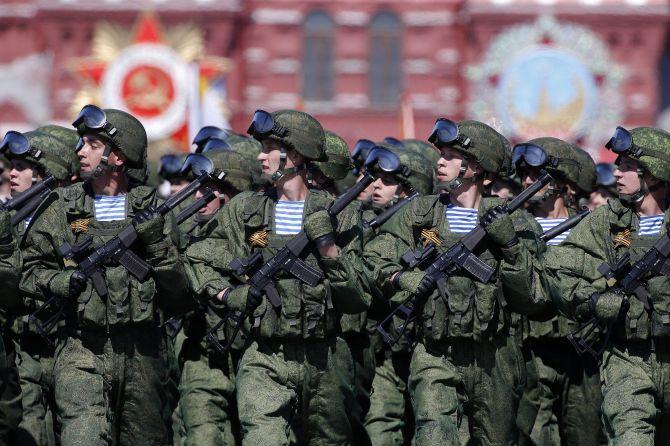 Russian servicemen march during the parade at Red Square in Moscow. Photograph: Sergei Karpukhin/Reuters
---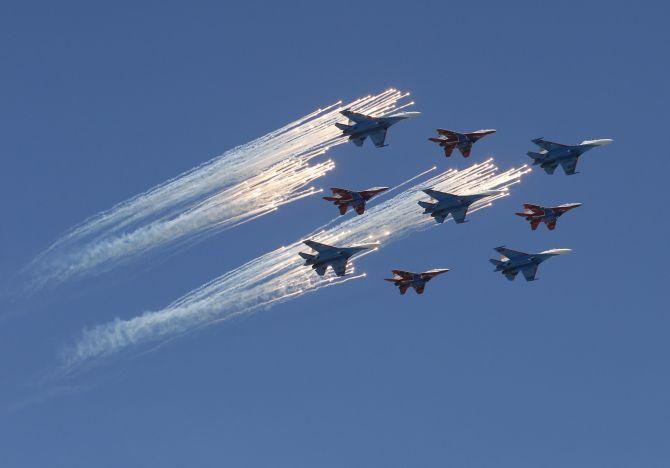 MiG-29 jet fighters of the Strizhi (Swifts) and Su-27 jet fighters of the Russkiye Vityazi (Russian Knights) aerobatic teams fly in formation during the parade above Red Square in Moscow. Photograph: Grigory Dukor/Reuters
---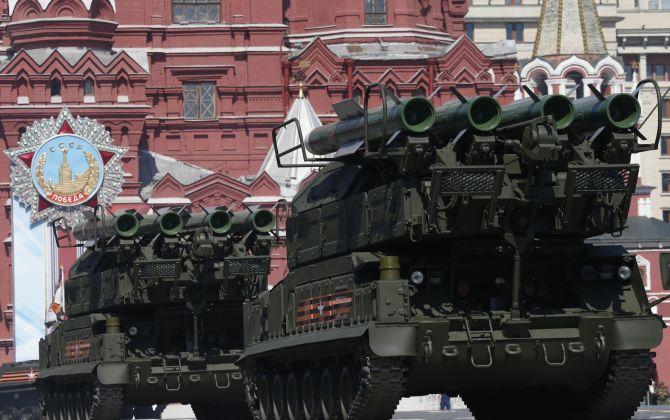 Russian Buk-M2 missile systems drive during the parade at Red Square in Moscow. Photograph: Grigory Dukor/Reuters