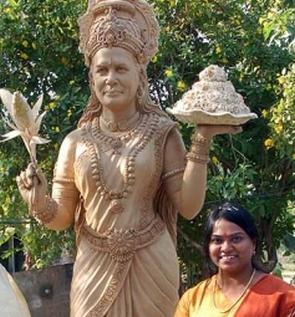 Sonia Gandhi is confident about a third term for the Congress-led United Progressive Alliance.
The Congress President expressed her confidence about the prospects of UPA-III during an informal interaction with media personnel in the Parliament premises on the last day of the 15th Lok Sabha.
Speaking on the row over the Telangana Bill, Gandhi admitted, "The decision to create Telengana was a tough and painful one."
She added that "everybody" had worked for the smooth division of the state.
The Congress president was quick to add that Prime Minister Manmohan Singh and the Bharatiya Janata Party-led Opposition should be thanked for the passage of the Telangana Bill.
"The people of Telangana must understand the feelings of those in Seema-Andhra," said Gandhi.
She also expressed regret over the 15th Lok Sabha's failure to pass the Women's Reservation Bill.
Admitting that the UPA could not pass the flagship bill despite being in power for ten years, Gandhi claimed that the resistance to the Women's Reservation Bill was stronger than the opposition to the Telengana Bill.
When queried about the Congress's decision to hold 'primary' elections within the party to shortlist candidates along the lines of the United States presidential elections, Gandhi said, "It is a courageous decision. The process is underway".
Image: A statue of Congress President Sonia Gandhi, depicting her as 'Telangana Talli' or Mother Telangana