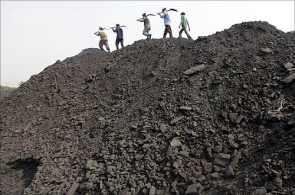 A decision on Law Minister Ashwani Kumar's continuance in the Union cabinet will depend on the view taken by the Supreme Court on Wednesday when it examines the Central Bureau of Investigation affidavit on the coal blocks allocation report, the Congress said.
The party has made it clear that it will wait for the CBI investigation to play itself out in the railway board post scandal before deciding the fate of Railway Minister Pawan Kumar Bansal, whose nephew was arrested on bribery charge.
"Our position is clear on both the issues. As far as the issue of Ashwani Kumar is concerned, we have earlier also said that everything will depend...the CBI has filed an affidavit in the court. Tomorrow (on Wednesday) the court will see it. The matter which is sub judice, we will see then," party spokesperson Sandip Dikshit said.
"As far as Bansal is concerned, he has clarified that he has nothing to with this entire process. The CBI is carrying out its investigation. There is no need for haste on it. If something comes out in the CBI inquiry, then we will see. So far there is no comment or allegation on the minister...," he added.
While Bansal is in the eye of a storm after his nephew Vijay Singla was arrested by the CBI four days back for allegedly accepting Rs 90 lakh for fixing a better position for railway board member Mahesh Kumar, the law minister is accused of altering the CBI probe report on coal block allocations.
After a meeting of the Congress core group chaired by party president Sonia Gandhi along with Prime Minister Manmohan Singh, Union Minister Manish Tewari had ruled out the resignations of Bansal and Kumar.