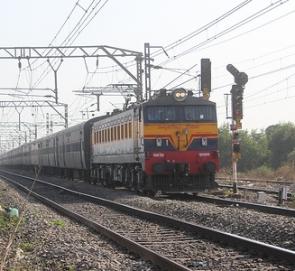 At least 20 people, most of them pilgrims, were crushed to death under the wheels of Saharsa-Patna Rajyarani Express at Bhamara Railway Station in Bihar on Monday morning.
The victims, mostly kanwarias (devotees of Lord Shiva), were standing on the railway tracks at the station when the Rajyarani Express hit them at the station under Samastipur division of East Central Railway.
At least 12 of them died on the spot after being run over by the speeding train, officials said.
Bhamara station where the accident took place falls in between Saharsa-Mansi section of Samastipur division. Local passengers threw stones at Rajyarani Express, which stopped after a distance following the accident.
Train services have been suspended on the route following the accident, officials said.

Image: Representation picture

Photograph: Dhairya Upadhyaya/Flickr