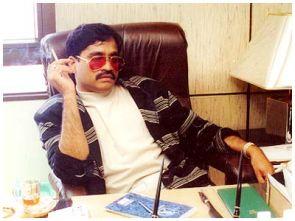 India's most wanted fugitive Dawood Ibrahim is not in Pakistan, a top Pakistani official has said.
"There have been lots of talk and discussion on this (extradition of Dawood to India). He is not in Pakistan," Advisor to the Pakistani Prime Minister on Foreign Affairs and National Security Sartaj Aziz told reporters.
Speaking on the sidelines of the SAARC Foreign Ministers meeting, he said if India gives information about Dawood's whereabouts, Pakistan will "try" and see what can be done.
Dawood, who heads a vast and multifaceted illegal business, emerged as India's most wanted terrorist after the 1993 Mumbai bombings, which he allegedly organised and financed.
According to the US, Dawood maintains close links with terror outfit al-Qaeda. As a result, the US declared him a "global terrorist" and pursued the matter before the United Nations in an attempt to freeze his assets around the world and crack down on his operations.
Dawood is believed to be living in Pakistan.
On terrorism, Aziz said it is a "common problem" and India and Pakistan would have to "discuss it together and sort it together."
External Affairs Minister Salman Khurshid was also present at the meeting. He and Aziz exchanged pleasantries and shook hands before the meeting commenced.