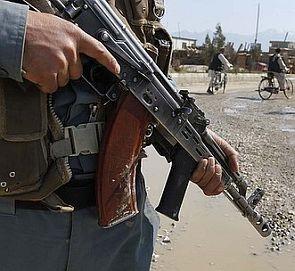 Two Pakistan-based operatives of the Indian Mujahideen were arrested in Gorakhpur, Uttar Pradesh on Thursday.
Muzzamil from Multan and Barkat from Kohat in Pakistan were arrested by Uttar Pradesh police, who recovered 50 kg of explosives from the duo.
Preliminary investigations reveal that Muzzamil and Barkat were suicide bombers who planned to target tourist spots as well as election rallies in UP.
They are being questioned by a team of UP police about whether they were planning to carry out a terror strike in Varanasi, where Bharatiya Janata Party's prime ministerial candidate Narendra Modi is contesting from.
The duo was picked up after Tehsin Akhtar, the current chief of the IM, revealed their whereabouts to Delhi police.
The two IM terrorists, part of the Rajasthan module, were planning to target Agra, Lucknow and Varanasi, said sources.
Image used for representational purpose only