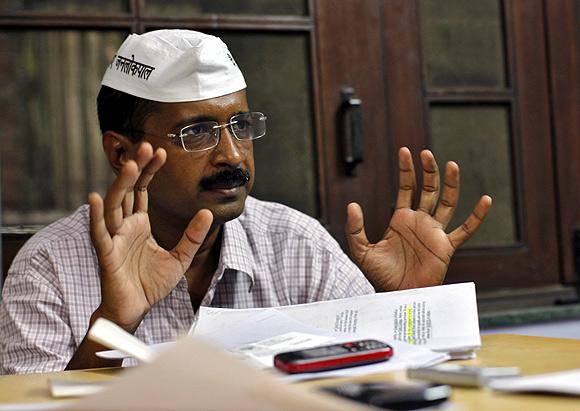 The Delhi high court on Wednesday sought a response from the Arvind Kejriwal-led Delhi government on plea seeking to restrain it from holding session outside the assembly to fulfill the poll promise of clearing the Jan Lokpal Bill.
"Is there any provision to hold an assembly session outside the designated place?," a bench of justices B D Ahmed and Siddharth Mridul said and asked the Delhi government counsel to apprise it of the stand of the government by Thursday.
"If we are satisfied that the petition is pre-mature then we will throw it out. But you will have to answer some queries," it said.
The court was hearing the petition filed by Kedar Kumar Mandal, a professor with DelhiUniversity, seeking to restrain the Kejriwal government from holding the session outside the assembly building on the ground that it is a "populist" decision which is not in consonance of the settled law.
The counsel appearing for the Delhi government, however, ought dismissal of the petition on the ground that it is a pre-mature one and moreover the Lieutenant Governor has to act as per the "aid and advice" of the council of ministers.
"The position of Delhi is little different from other states. You need to answer some constitutional questions," the bench said and fixed the matter for hearing on Thursday.
The Aam Aadmi Party led government, in its poll manifesto had promised to clear the much touted anti-corruption Jan Lokpal Bill at Ramlila Maidan after it assumes the office.