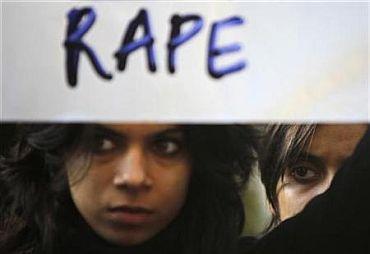 Amid an outcry over the death of a 16-year-old girl who was gang-raped twice and had set herself ablaze, the West Bengal government on Thursday condemned politics over her body and claimed that it had fully cooperated with the bereaved family.
"The police and the state government fully cooperated with the family. Yesterday, there were a lot of people on the streets because of New Year celebrations. But still we provided the family with all kinds of cooperation and help it had asked for. We have also helped them in the cremation, whatever help they had asked for," Chief Secretary Sanjay Mitra told a press conference at the state secretariat.
Stressing on a fast trial, Mitra said the state government had zero tolerance on the issue of sexual violence.
"All the accused against whom there are allegations have been arrested. We are committed to zero tolerance for sexual violence. Scientific analysis and urgent steps are taken in such cases, so that culprits can be punished quickly," he said.
"An example is Hematabad in North Dinajpur, where the culprits were punished within one and a half years," he said.
Mitra, without naming the Left leadership, criticized them for wanting to take out a procession with the body. "The government is fully with the bereaved family. However, at this point, I would wish to strongly deplore the tendency to create politics over a body," he said.
The girl's father, a taxi driver, had on Wednesday alleged that police took away the body from a mortuary for cremation but could not do it as the death certificate was with him. He had also alleged that the police had issued threats to the family to leave the state and return to Bihar.
The father and Left leaders had also met Governor M K Narayanan demanding security for the family and the death penalty for the rapists. "We will provide all financial help and assistance to the bereaved family. We share the deep anguish and deeply regret the unfortunate incident," Mitra said.
He also said there was no negligence in her treatment as alleged by the victim's family. "Till now, we don't have any evidence of medical negligence. A six-member medical board was looking after her. She was in trauma care and isolation centre. Finally, she died of multi-organ failure due to extensive burns," he said.
Earlier, a murder case was filed by the police against the two main accused in the gang rape of the victim, who was pregnant at the time of her death.
The girl, who was brutalised twice on October 25, had died at a government-run city hospital on December 31 from burns after she attempted self-immolation on December 23.
The victim's family members had alleged that she was burnt alive by the culprits.