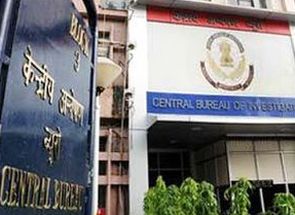 The Bharatiya Janata Party on Thursday said that Congress would be "playing with fire" if it uses CBI against Gujarat Chief Minister Narendra Modi and his colleagues and such efforts would boomerang badly on them.
"BJP is warning the Congress party that if it plans to use CBI against Gujarat Chief Minister Narendra Modi and his aides, then the party will be playing with fire and this effort of theirs will boomerang badly on them," MP and former BJP president M Venkaiah Naidu said in Kolkata.
Naidu claimed that Congress was rattled by the announcement of Modi as BJP's prime ministerial candidate for the 2014 Lok Sabha polls.
"With the Modi wave sweeping the country, Congress is finding it hard to counter it and now pinning hopes on the CBI in defaming and framing the Gujarat chief minister and his aides," Naidu told a press conference.
"The Congress party is yet to find an answer to Narendra Modi for which they are playing these dirty tricks," he said.
Naidu alleged "the Congress is notoriously known for misusing agencies like CBI, IB and the ED."
"Gujarat Congress General Secretary Madhusudan Mistry, after the CBI filed its chargesheet, said that Narendra Modi's name will also figure in the agency's chargesheet," he said.
"How does Mistry knows that? Did the CBI tell him so or the Congress leadership is advising the CBI to do so?" Naidu asked.
The BJP leader claimed that the UPA government was continuing in power because of CBI.
"The CBI's role in investigating corruption cases against SP and BSP leaders had ensured that these parties continue to support the UPA.
"The role of the CBI in framing charges against some BJP leaders in Gujarat and Rajasthan has demonstrated that the agency is acting in order to serve the dictates of the party in power. CBI should be made free from any political interference," he said.
"The people of the country are determined to throw the party out of power in the coming polls," he said.
He said that the BJP was expecting the Lok Sabha polls to be announced 'anytime now'.
"We are expecting that the Lok Sabha polls could be announced anytime now. If it is held in December, we have 100 days, and if in March then 150 days," he said.
The BJP campaign committee had decided to expedite the election campaign process across the country. "A total of 100 rallies will be held across the country," he said.
BJP's election plank in the ensuing Lok Sabha polls would be good governance and development, he added.