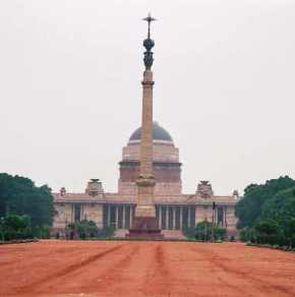 Congress brushed aside demands for imposition of President's rule in Uttar Pradesh in the wake of violence in Muzaffarnagar and adjoining areas and said it was time for the Akhilesh Yadav government to "follow Rajdharma".
"It is time for the Centre and the state to strongly work....to restore peace and not the time for President's rule....Today is the time to follow Rajdharma properly by handling the situation firmly", party spokesman Bhakt Charan Das told reporters.
He was replying to a volley of questions including whether Uttar Pradesh was a fit case for President's rule in the wake of the violence and whether the chief minister was following Rajdharma.
Das steered clear of questions whether SP and BJP were two sides of the same coin and therefore were fomenting trouble to meet their political ends, but admitted that attempts were on to polarise the electorate when Lok Sabha polls are not far away.
"The violence needs to be condemned. The incidents make it quite clear that the communal riots are being engineered for political gains. Whichever group or individual is involved in the incident needs to be brought to book at the earliest and strong actions should be taken", he said.
"We do not keep such a score", he said seeking to dismiss party leader Digvijay Singh's statement that the SP government's track record on communal riots was "bad" during the current term and that of BSP's was better.
Asked as to why Congress was not demanding the resignation of the UP chief minister while it had demanded that of his Gujarat counterpart Narendra Modi in similar circumstances, Das said that what was of foremost importance today was to bring the situation under control.
The comments of AICC came close on the heels of BSP chief Mayawati and RLD leader Ajit Singh blaming ruling SP, and BJP for the violence and demanding imposition of President's rule in the state.