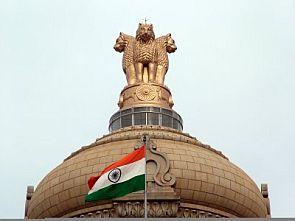 In a serious allegation, former Coal Secretary PC Parakh had made a claim that ministers of coal were used to issuing oral orders and wanted file notings which suited them and not the "public interest".
In a letter to the then cabinet secretary, BK Chaturvedi, Parakh, an accused in a CBI case related to coal block allocations, gave details of cases where he had to comply with written orders which were "against his advice" and that he considered to be "wrong".
He had been refuting allegations by the then Coal Minister Shibu Soren who wanted him transferred out of his ministry for alleged gross insubordination.
"If respect for political leadership implies complying with oral orders or recording notings that suits the minister's interest, as against the public interest, I am perhaps guilty of the alleged shortcomings," he had said.
Writing to the cabinet secretary, Parakh had stated that as a secretary to the government, it was both his right and responsibility to advice the minister as to what he considered was "rational, fair and in the public interest".

"It is, of course, for the minister to accept or reject such advice," he had said.
Giving a number of such instances, Parakh said, "CBI had requested for the registration of a regular case against MK Thapar, CMD, SECL under Section 120 (B) read with Section 420 of IPC and Section 13(2) read with Section 12 (1)(d) of Prevention of Corruption Act.
"After examining the material on record, the file was submitted to the PM as minister (coal) through MoS (C and M) with the recommendation to permit CBI to register the case. PM directed me to give a hearing to the officers concerned and submit a self-contained note taking all aspects of the matter into consideration," he had said.
Parakh said he accordingly visited Ranchi and examined all relevant documents as well as the officers concerned and found that there was more than adequate evidence of misconduct on the part of Thapar.

"I, therefore, recommended that CBI may be permitted to register a regular case. (But the) ministers did not agree with the advice.
"However, orders of the ministers were complied with although I consider it to have been a wrong order. It is a different matter that the said order has since been revised by the Prime Minister as minister in-charge of coal ministry," he said.
He also cited instances where Soren had orally directed Parakh to transfer directors in coal companies which he had declined to recommend.
"It may be noted that powers of inter-company transfers of directors was extensively misused in the ministry for reasons which are not difficult to understand and hence these powers were withdrawn from the ministry by the appointments committee of the cabinet," Parakh had written.
The then coal secretary also cited an example wherein Soren wanted the minutes of a screening committee meeting to be sent to him for approval, which is not usually the case.
"Agenda notes and minutes of these meetings were never submitted for approval to the minister. (Soren), however, desired that the agenda notes and minutes of meetings should be submitted to him," he said Parakh said that the approval of agenda notes and minutes by the minister did not serve any purpose.

"It is a strange request that the minutes of the meetings which the Minister was not party to should be approved by him. However, instructions by the Minister were promptly complied with," the ex-coal secretary said, adding that these were orders which were "irrational" and "not in the public interest".