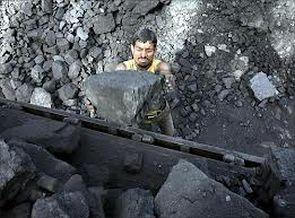 The Central Bureau of Investigation may record statement of Prime Minister Manmohan Singh's advisor T K A Nair in the coal block allocation scam though the agency denied any such move officially.
The agency, meanwhile, summoned as accused former Coal Secretary H C Gupta and quizzed two former officials in the Prime Minister's Office.
CBI sources said on Tuesday the agency may call Nair to record his statement as witness in connection with the alleged irregularities in the allocations made during 2006 to 2009 but the agency spokesperson denied any such move.
"Media reports have been published/telecast that CBI is set to summon a senior officer presently serving in PMO in connection with coal probe. These reports are baseless and incorrect," agency spokesperson Dharini Mishra said.
In a related move, CBI has asked former Coal Secretary H C Gupta, who recently resigned as member of Competition Commission of India, to appear before it for questioning as an accused in the case on Thursday.
The agency is likely to question him about the clearances for the allocation of coal blocks given by the Screening Committee which was chaired by him on several occasions.
It has recorded the statements of two officials -- Vini Mahajan and Ashish Gupta -- who were posted in the PMO between 2006 and 2009, the sources said, adding they had been questioned as witnesses in the case.
During that period, the prime minister was handling the charge of coal ministry.
Mahajan, a 1987-batch IAS officer from Punjab cadre, was a director with the PMO during the period and has now been repatriated back to the state where she is a principal secretary level officer.
Gupta, an IPS-officer of 1989-batch from Uttar Pradesh cadre, who was the vigilance officer in the PMO, has also gone back to his cadre.