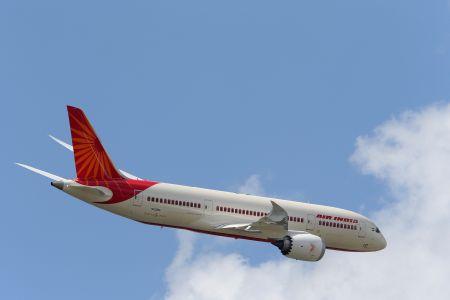 An Air India aircraft, with 168 people on board, suffered a tyre burst on landing at the airport in Jaipur on Sunday night after being diverted from Delhi due to bad weather.
No one was injured when the aircraft, an Airbus A-320 operating flight AI-890 from Guwahati to Delhi, landed at around 2130 hours and suffered the tyre burst, airport sources said. The plane was diverted to Jaipur due to bad weather at the national capital.
The aircraft remained on the runway for several hours for want of aircraft push carts, the sources said, with S N Borkar, director of Sanganer airport, telling reporters that it disrupted at least 15 flights, including three international ones, from Jaipur.
Emergency services were pressed into service to remove the aircraft from the runway and carry out restoration work early on Monday morning, the airport sources said, adding that the Directorate General of Civil Aviation has ordered a probe into the incident.
Air India officials said some of the passengers, who did not want to travel to Delhi immediately, were provided hotel accommodation while the remaining ones were taken to Delhi by road as flights continued to be disrupted due to intense foggy conditions.