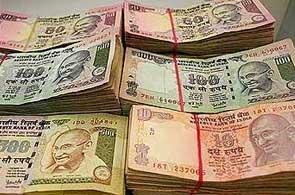 A Kolkata sub-divisional magistrate's court on Thursday sent Ponzi king Sudipta Sen and two other accused to police custody for 14 days over their role in the Saradha chit fund scam.
Media reports said the bail pleas of the three swindlers had been rejected and they were charged for fraud and criminal breach of trust under sections 406 and 420 of the Indian Penal Code.
It was also revealed that the Securities and Exchange Board of India had warned West Bengal Chief Minister Mamata Banerjee of a chit fund crisis taking place in her state.

Earlier, Sen and two of his associates were produced before the court in Salt Lake City on Thursday afternoon.
The trio were brought back to Kolkata on Wednesday night on a transit remand after police arrested them from Kashmir last Monday.
A large number of depositers and agents of the Saradha Group, who have lost everything to the scam, assembled near the court premises at Salt Lake and staged protests.
Strong security measures were in place in and around the Sub-Divisional Judicial Magistrates''s court to avoid any untoward incident.
Opposition Congress supprters staged a demonstration in front of the court building, accusing the ruling Trinamool Congress party of allowing the chit fund to flourish in the state.
According to official sources, police have started primary interrogation of the accused and they have undergone a medical check-up.
In Assam, protest continues in several parts of the state against the Saradha Group for duping thousands of investors.
Hundreds of people on Thursday staged protests in Guwahati, demanding the return of the money to the depositors. Several field agents of the company have also joined in the protest.
A team of Assam Police is likely to go to Kolkata on Friday to interrogate Sen.