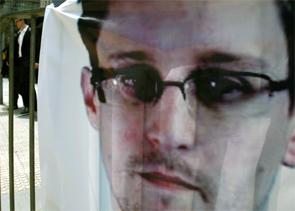 China on Monday evaded queries on its role in the departure of ex-Central Investigation Agency operative Edward Snowden from Hong Kong even as it asked United States to explain the whistleblower's revelations of American cyber attacks on Chinese institutions.
Chinese foreign ministry spokeswoman Hua Chunying stonewalled all questions over China's role in Hong Kong allowing Snowden to depart, which US said was detrimental to China-US relations.
Instead she asked the media to read the Hong Kong government statement released when Snowden left for Moscow on Sunday after a 34-day stay in the former British colony during which he alleged that US carried out cyber attacks on China besides monitoring Chinese mobile users. Hong Kong, a Special Administrative Region of China enjoys a high degree of autonomy after its transfer from British rule in 1997, but Beijing retains control over its defence and foreign policy, and the right to veto extradition decisions.
"The Hong Kong Special Administration Region, government has made a clear statement on the departure of Snowden. Hong Kong is ruled by law in accordance with the basic law of the HKSAR and the principle of one country two systems," Hua said.
"The (Chinese) central government always respects the Hong Kong government's handling of affairs in accordance with law," she said declining to elaborate further on persistent questions citing reports that it was actually China which prevailed on Hong Kong to allow Snowden to leave.
On Snowden's allegation that US National Security Agency carried out cyber attacks on China's Tishinghua University and monitored Chinese mobile networks, she said, "We are gravely concerned about the recently disclosed cyber attacks by relevant government agencies against China."
"We have already made representations with the US side. China is opposed to all forms of cyber attacks and is ready to actively carry out dialogue and cooperation with the international community to maintain peace and security of cyber space," she said.
Answering a question, she said relevant Chinese departments in-charge of cyber issues will study Snowden's revelations of cyber attacks on Chinese institutions.
On US reaction that the incident would be detrimental to China-US ties she said "Steady development of China-US ties serves fundamental interest of two countries and two peoples.
China would make concerted efforts to build ties with US". The Hong Kong-based South China Morning Post which had interviewed Snowden earlier, reported on Monday that the local government had conveyed to the ex-CIA analyst that he should leave the territory.
It quoted Hong Kong's Democratic Party lawmaker and lawyer Albert Ho Chun-yan, who provided legal assistance to Snowden saying a message had been conveyed to him to leave. Hong Kong government had indicated to Snowden that he was free to leave the city and should do so, Chun-yan said.
"Beijing would not step forward to the front stage because it will affect Sino-US relations. So, it would operate behind the scenes to make Snowden go. The Hong Kong government may not have had any role other than not stopping him at the airport," Chun-yan told the Post.