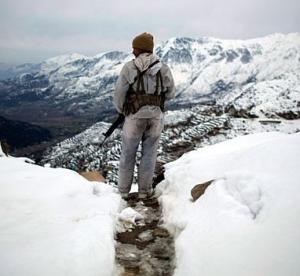 China on Tuesday dismissed reports of fresh incursions by its troops into India as "routine patrolling" and asserted that both countries have a very effective and smooth mechanism to handle border incidents.
"Our channels and mechanism on handling the border related affairs are very effective and very smooth," Chinese foreign ministry spokesperson Hua Chunying told a media
briefing while reacting to Indian media reports of incursions by Chinese troops ahead of the 17th round of border talks being held in New Delhi since Monday.
The reports said a day before the talks, soldiers of the Peoples Liberation Army transgressed into Chumar area of eastern Ladakh, resulting in a two-hour face-off with Indian troops.
"We have made clear that China is committed to upholding peace and tranquillity at the border areas between China and India. China's border defence troops are carrying out routine patrolling activities on Chinese side of the LAC. In recent years border areas between India and China have maintained overall peace and tranquillity," she said.
The two-day border talks are being held between National Security Advisor Shivshankar Menon and Chinese State Councillor Yang Jiechi in Delhi. On the ongoing talks, Hua said they are "important efforts by the two sides to settle the border affairs.
"We have every reason to believe that the ongoing talks will produce positive progress so that we can as soon as possible work out a framework acceptable to both sides so as to maintain peace and stable development of China-India relations," he said.
The presence of Chinese troops in Ladakh's Depsang valley last year resulted in a diplomatic standoff that was amicably resolved later.
Subsequently both sides signed the Border Defence Cooperation Agreement to address issues arising out patrolling of disputed borders.