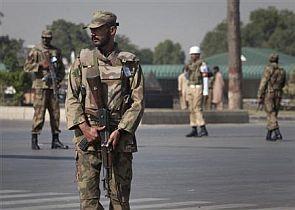 The Centre has convened a three-day conference of directors general of police from December 19 to draw a road map for the 2014 Lok Sabha polls.
In wake of the Patna blasts at Bharatiya Janata Party's prime minister Narendra Modi's rally, the meet has been called to discuss internal security threat from Maoists and regional fundamentalists groups like the Indian Mujahideen among others.
Prime Minister Dr Manmohan Singh will open the conference that will see the participation of officials from the Intelligence Bureau and inspectors general of police (law and order).
The Patna blasts will be the focus of the meet, according to a highly placed Union home ministry source. DGPs are likely to be briefed by the chiefs of the Research and Analysis Wing and military intelligence during the three-day deliberations.
Union ministers Sushilkumar Shinde, P Chidambaram, Kapil Sibal and Sharad Pawar are likely to address various sub-groups at the conference.