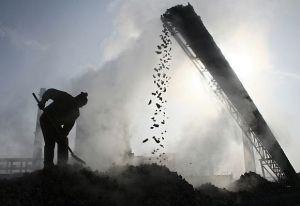 Central Bureau of Investigation on Friday registered a fresh case against a Nagpur-based company for alleged irregularities in the allocation of coal block during the NDA regime in 2003.
CBI sources said a case of criminal conspiracy and cheating has been registered against Gondwana Ispat Limited and its promoter and director Ashok Daga regarding alleged misrepresentation of facts.
The sources said case has been registered regarding allocation of Majra coal block in 2003 for their sponge iron plant in Maharashtra.
It is alleged that the company misrepresented about its eligibility to get the block allocated. The company allegedly disposed off their equity without developing the coal mine and did not utilise it for the end-use for which it was allocated.
This is 28th FIR with regard to CBI probe into alleged irregularities in the allocation of coal blocks.
The agency had registered a total of three preliminary enquiries related to coal scam allocations between 2006 and 2009, allocations between 1993 and 2004, and projects given under the government dispensation scheme. There are two other preliminary enquiries which are related to missing files.
All the 28 FIRs are off-shoot of these preliminary enquiries.