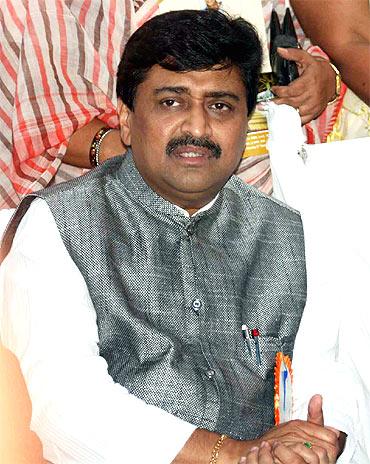 In a possible relief for former Maharashtra chief minister Ashok Chavan, the Central Bureau of Investigation moved the Bombay high court seeking permission to delete his name from the FIR in the Adarsh Housing scam case.
The revision petition is likely to be heard by the high court on Thursday.
The move by CBI came after the trial court refused to delete his name from the FIR filed by the agency in January 2011. The plea taken by CBI was that the state Governor Kateekal Sankaranaryanan refused to grant sanction to prosecute Chavan.
The CBI had filed a chargesheet in the case against 13 people, including 55-year-old Chavan, who is contesting coming Lok Sabha elections from Nanded, pending sanction from the governor and the trial court is yet to take cognisance of it.
The former chief minister had challenged inclusion of his name in the charge-sheet, saying no sanction for prosecution was taken from the governor whereas the CBI countered it by saying since he was a former minister at the time of being chargesheeted, there was no need for sanction.
The trial court had asked CBI to take sanction from the governor who rejected it on the ground that there was not much evidence against the Congress leader.
However, in the absence of any sanction, CBI had sought dropping of case against Chavan so that the trial against other 12 could proceed but the special CBI court had in January this year turned down this plea also.
Chavan had stepped down as chief minister after the scam came to light in 2010.
The CBI had accused Chavan of approving additional floor space index for Adarsh Society in return for two flats for his relatives. He was also charged with illegally approving, as the then revenue minister, allotment of 40 per cent of the flats to civilians when the society was allegedly meant only for Kargil war widows and defence personnel.