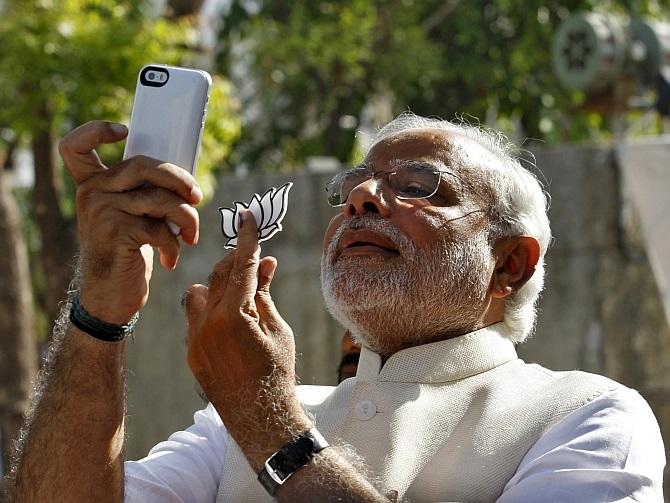 The case related to alleged election code violation by Prime Minister Narendra Modi was in Tuesday transferred to the court of Chief Judicial Magistrate of Ahmedabad Rural court, from the court of Additional Chief Judicial Magistrate.
ACJM M M Sheikh had written a letter on August 22 to CJM U M Bhatt of Ahmedabad Rural Court, seeking his decision on which court would have the jurisdiction to hear the case. Sheikh pointed out that the original case related to the issue was heard by Ahmedabad city metropolitan court. "As the proceeding of the case was conducted under the jurisdiction of Ahmedabad metropolitan court, so this is my humble request to pass an order to decide jurisdiction," he had said.
CJM Bhatt on Tuesday told advocate K R Koshti, lawyer of the applicant Nishant Verma, that he would be hearing the case from now on. Koshti requested the court to direct the city crime branch to provide report on the first information report it had registered on the directives of the Election Commission.
He also sought a written order on transfer of the case. After hearing the submissions, the court posted the further hearing to September 3. Verma moved ACGM Sheikh's court after police declined to add some charges to the FIR against Modi for showing party symbol on the polling day.
On April 30 this year, when the voting was underway for 26 Lok Sabha seats in Gujarat, Modi addressed a press conference after casting his vote at a school in Ranip area and allegedly displayed his party's symbol, lotus.