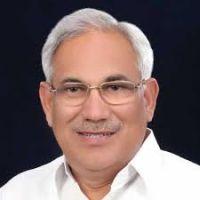 Two weeks after the killing of local Bahujan Samaj Party leader Deepak Bhardwaj, Delhi Police on Tuesday arrested his younger son who allegedly gave a Rs 5 crore contract to a lawyer who in turn had entrusted the job to a self-styled godman.
While the son, Nitesh, wanted to allegedly avenge the insult heaped on him by his father by not allowing him to enter the farmhouse and not intending to give a proper share of property, the lawyer wanted wholesome funding for contesting election though he changed his mind later for Rs 5 crore.
The lawyer Baljeet Singh Shehrawat, 51, was also arrested along with Nitesh, the 31-year-old younger son of real estate tycoon Bhardwaj, while the godman Swami Pratibhanand is on the run. Four others -- two alleged shooters Purushottam Rana and Sunil Mann -- have already been arrested.
Police have recovered the two country-made pistols used in the murder, Rs 30 lakh and three cars -- a Swift, a Skoda and a Santro.
Nitesh was peeved at his father, the richest candidate in the 2009 Lok Sabha elections with declared assets of over Rs 600 crore, who lived separately after problems arose in the family some years ago. Nitesh was not allowed access to the farmhouse where Bhardwaj was living, police said.
Sources said Nitesh was also unhappy with the way Bhardwaj was planning to share his property.
Bhardwaj was shot dead in the farmhouse, which is named after Nitesh, in south Delhi's Rajokri on March 26 allegedly by Rana and Mann. The duo escaped in a car owned by one Rakesh and driven by Amit, who were arrested.
"Nitesh told us that he was disturbed at the attitude of his father towards him and the family. He was not even allowed access to the farmhouse where Bhardwaj was later killed. Five-six months ago, he decided to get rid of his father," Chhaya Sharma, Deputy Commissioner of Police (South), told reporters.
He roped in Shehrawat, who is "more a property dealer than an advocate," she said.
Shehrawat, who did some land deals with both Bhardwaj and his son, wanted to contest elections and told Nitesh that he would do the job if he foot the whole election expenditure.
However in January this year, Sharma said, Shehrawat changed his mind and asked Rs five crore for executing the murder.
"It was Shehrawat who was in touch with Pratibhanand. He knew him earlier and it was he who did most of the talking with the godman. He had even stayed at the house of Pratibhanand," she said.
Pratibhanand, who was in need of money to set up an ashram of his own after being thrown out from many such places, then allegedly approached his driver Rana, who got in touch with Mann and others to execute the murder.
Nitesh paid Rs 50 lakh as advance to the lawyer who in turn paid Rs 3-4 lakh to Pratibhanand. The godman gave Rs 2 lakh to Rana for initial expenses, the accused told investigators, Sharma said.
"The shooters were to get Rs 1 crore, the godman was to keep Rs 2 crore and the lawyer the remaining Rs 2 crore," she said.
Asked how they came to know about Nitesh's involvement, Sharma said they found that the younger son had lied to them on some crucial inputs.
A senior police official said Nitesh had broken his mobile phone on the same day Bhardwaj was killed and when asked about it, he told police that it fell from his hand.
"That was a lie. Then he did not give us one number to which he made calls. He also used another number, the call details of which gave us some incriminating details. We had records. We asked him about it and confronted him," the official said.
Asked whether Bhardwaj's wife and elder son were also involved in the case, Sharma said they were still investigating the matter.
Police have stepped up searches to locate Pratibhanand and raids were conducted across India.
Investigators had on Saturday released photographs of Pratimanand and asked the victim's estranged family not to leave the capital as they still remain under the lens.
On the spiritual guru, the official said he last got in touch with his family in November 2012 during Diwali.
"He had come to the capital and became a Yoga teacher in outer Delhi. In order to ensure that he is not caught, he left Delhi two days before Bhardwaj was killed.
"He stayed in Haridwar between March 25 and 30," the official said, adding when in hiding, he changed his appearance several times.
Pratimanand also met one of his friends Avinash Shastri on March 30 in Indore and he stayed there for four days.
Shastri was questioned but police found out that he had no role in the activities of Pratimanand, sources said.
The sources also said Pratimanand had applied for passport six months ago and the passport verification form was recovered from Haridawar.
During investigations, police also checked his bank accounts but there was not much money.
Police are also planning to approach court to get a non-bailable warrant executed against him besides alerting airports and railway stations through a look out notice.
Investigators are also looking into the role of a sadhvi, who is close to Pratimanand besides four others.
Image: Slain BSP leader Deepak Bhardwaj