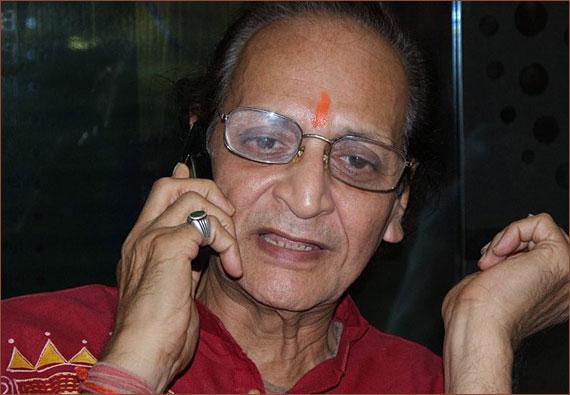 Septuagenarian cinestar Biswajit will make his political and electoral debut by contesting from South Delhi constituency on a Trinamool Congress ticket.
His candidature was on Wednesday announced by Trinamool Congress supremo Mamata Banerjee in New Delhi. The Bees Saal Baad hero told mediapersons that he was approached by Banerjee and it is at her instance that he decided to contest the election for the first time in life.
Biswajit, who has given many Bollywood hits in 1960s, wants to start campaigning in a day or two and is least perturbed with the "challenge" associated with this as he would "either win or lose." "Though I am from the film industry, I keep a tab on what has been happening in the country. Around 8-9 years ago, I had an opportunity to contest election but I did not," he said.
"Now, I am not acting and have time. Mamata suggested to me to contest from Delhi and I agreed. I support her ideology and the way she functions," Biswajit said.
Asked whether he has support from his family, he said "I never did anything with the consent of my family. Whatever I have done in life is my own decision. The decision to contest election is also mine," he said.
Asked if a seat in his home state West Bengal, Trinamool Congress' stronghold, would have been better for him, he said "entire India is mine. I do not have much fan following in the state. My fans are more outside Bengal where they speak Hindi."
Biswajit also complimented Banerjee's role for the welfare of the film fraternity in West Bengal.