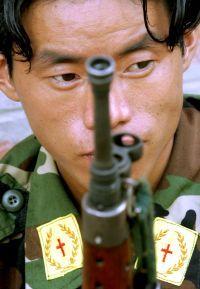 The Journalists Forum Assam on Tuesday appealed to the people of the northeast region to defy the call given by militant outfits prohibiting them from celebrating Independence Day on August 15.
Every patriotic Indian should observe both Independence Day and Republic Day to pay their tributes to the martyrs of India's freedom movement for their supreme sacrifices, JFA President Rupam Baruah and General Secretary Nava Thakuria said in a statement.

The JFA also appealed to all journalists' bodies of the region, including the local press clubs, to come forward to pay their homage to all martyrs of the freedom struggle and hoist the National flag in their offices, residential colonies and localities on Independence Day.

Five militant outfits of North East, including the ULFA (Independent), have urged the people not to participate in the Independence Day functions as a mark of protest against the 'continued occupation' of the region by Indian government.

They also have given a call for a general strike starting from the midnight of August 14 till the evening of August 15.

Many martyrs of Assam including Kanaklata Barua, Mukunda Kakoti, Kushal Konwar, Tilak Deka, Bhogeswari Phukanani, Nidhanu Rajbangshi, Kamala Miri, Lerela Boro, Madan-Rauta, Hemoram Patar, Gunabhi Bordoloi and others had laid down their lives for upholding honour of the Tricolour, the JFA stated.