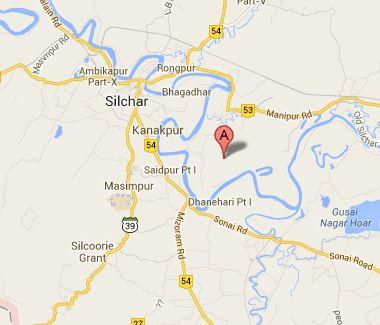 At least 30 persons, including two police officers and four constables, were injured in a clash between protesters and security forces who fired in the air in south Assam's Cachar district on Wednesday night, police said.
Five police women were missing since the incident, the sources said.
Trouble broke out as locals of Bagabazar area blocked the National Highway protesting against a motor vehicle point on Assam-Mizoram road where 'taxes' were collected 'illegally' from vehicles, the sources said.
The protesters turned violent and pelted stones at the forces seriously injuring Deputy Superintendent of Police Dhruba Bora and Cachar police station officer incharge, besides four other police men, the sources said.
To control the situation, police first resorted to baton charge injuring 24 persons.
As stone-pelting continued, police burst tear gas shells and also fired in the air to disperse the crowd, they said.
The injured were admitted to the Silchar Medical College Hospital.
A search was on to trace the missing police women, the sources added.
Image: A Google map grab showing Cachar in Assam