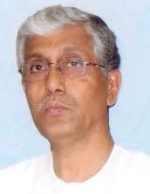 The army has expressed 'serious' concern over the assault and public humiliation of a senior ranking officer of the army in Agartala recently allegedly by sons of a former Tripura Chief Minister Manik Sarkar and has sought urgent action against the culprits.
General Officer Commanding of Dimapur-based 3 Corps A K Sahni met the chief minister on Tuesday and sought action against the culprits, an army release said.
"The incident occurred in a private telecom company outlet on July 27 when a colonel of the army protested against arbitrary billing. When he asked for a receipt of the payment he had made, the owner of the shop refused and the army officer was roughed up, humiliated and harassed," he said.
The army had taken a serious note of the incident and are pursuing the case with the civil administration and police officials in Tripura, the release said.
"There is need for investigation on priority and for justice. The army has been very mature and restrained in maintaining goodwill earned over the years. There is indeed tremendous bonhomie and synergy amongst the security forces and the state, and the earlier the matter is brought to its logical conclusion the better it will be for all of us," it added.
The shop owner Sandip Burman is the son of former Tripura chief minister Samir Ranjan Burman and elder brother of present Tripura Pradesh Congress Committee president, Sudip Roy Burman. He owns a franchise of the private telecom company in the town.
Police said Colonel B B Yadav had registered a case in the West Agartala police station on Saturday against TPCC president Sudip Roy Barman and his elder brother Sandip Roy Barman claiming that the duo had assaulted him on July 27.
A counter first information report was filed by Sandip Roy Barman on Sunday, the police said adding investigation into the case is on, the police added.

Yadav in his FIR alleged that he had demanded refund of his money for returning an Internet data card, which he had purchased from Sandip Barman's shop following, which a scuffle had erupted. He also alleged that during the scuffle Sudip Barman, the TPCC president had intervened and assaulted him. Barman had even forced him to touch Sandip's feet.
When contacted the TPCC president claimed the colonel along with two soldiers had gone to the shop and demanded immediate refund of the money. They started beating up his brother when he said the requisition to the head office in Guwahati had to be sent before the refund could be made to him.
"No body is above law. The army officer had admitted his fault and apologised for his behaviour in writing. Any charges brought against me is completely baseless and concocted," Sudip Roy Barman told PTI.

Image: Tripura Chief Minister Manik Sarkar