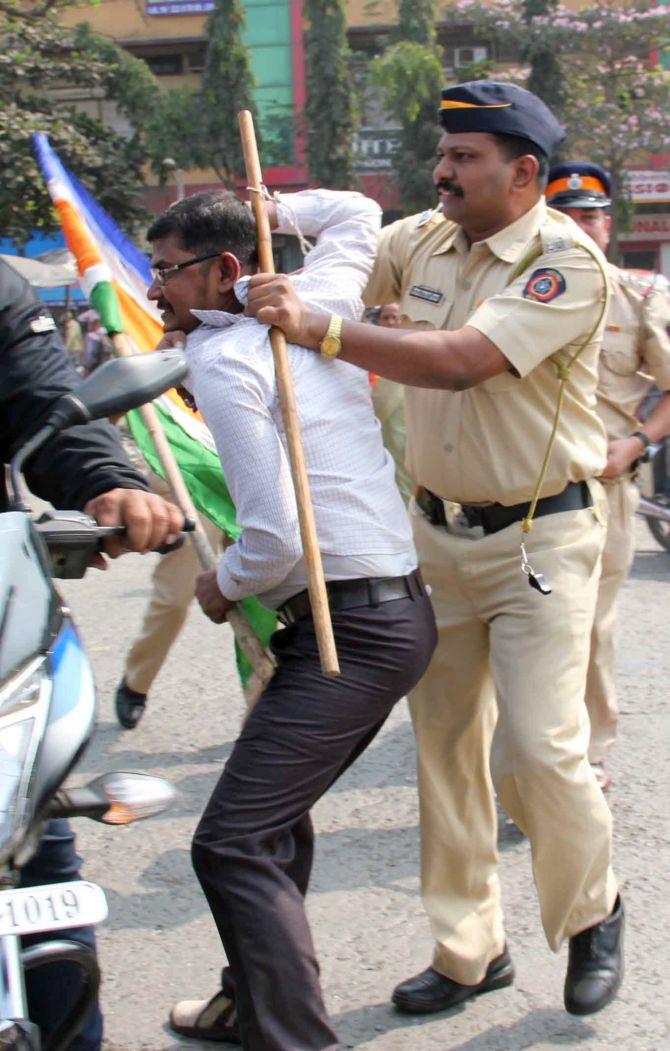 The police began serving notices to Maharashtra Navnirman Sena office bearers in Mumbai on Monday, warning them against committing cognisable offences, after party President Raj Thackeray called for a statewide road blockade agitation against toll collection.
Police stations in the city have begun serving notices to MNS workers under Section 149 of the Criminal Procedure Code 1973, which empowers police officers to prevent cognisable offences, police sources said.
The police notice, has asked MNS activists to desist from carrying out any activity that would trigger law and order problems. If activists resort to any illegal activities, action would be initiated against them, the notice read.
However, MNS chief Raj Thackeray has not received any police notice.
During an MNS function at Navi Mumbai on January 26, he had directed MNS workers and citizens not to pay toll even if it meant that they had to resort to violence to prevent it.
Since then, toll booths across Maharashtra have been allegedly vandalised by MNS activists.
Escalating his confrontation with the Maharashtra government, Thackeray announced a statewide road blockade agitation in Pune, to press for abolition of toll and also dared the Maharashtra government to arrest him.
In the wake of the Raj Thackeray's fresh call to MNS workers, the police began serving notices to activists, who were found to have actively participated in various agitations earlier, which had caused law and order problems.
Joint Police Commissioner (law and order) Sadanant Date confirmed that notices have been served to MNS workers, but refused to comment when asked to name them.
"We have been issuing notices under Section 149 of the CrPC instructing them (MNS workers) to respect the law of the land, as well as refrain from causing law and order problems," he said.

Image: A police constable detains an MNS worker during an agitation against toll plazas

Photograph: Sahil Salvi