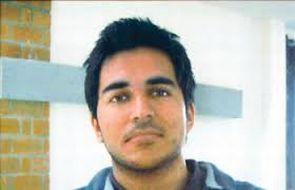 Four years after 19-year-old Aman Kachroo was ragged to death by four senior medical students in Kangra, Himachal Pradesh, his tormentors were released from jail on grounds of "good conduct" on Thursday.
According to television channel reports, the Himachal Pradesh government decided to write off their remaining sentence on account of their ''good conduct'' and allowed them to complete their medical course at a medical college in Kangra.
But the government said that the four accused would be barred from taking up government jobs.
In 2009, Aman Kachroo, a first-year student at a medical college in Himachal Pradesh, was severely and persistently ragged by seniors who were allegedly drunk.
On March 7, 2009, his four seniors attacked him so brutally in the boys' hostel that he had to be rushed to hospital the next day. The post-mortem showed that Aman died of a brain hemorrhage.
A probe panel appointed by the Supreme Court after national outrage found that the teenager had repeatedly complained to the college and asked for help, but was ignored.
Ajay Verma, Naveen Verma, Abhinav Verma and Mukul Sharma were convicted and sentenced in 2010.
Kachroo's death led to the introduction of new guidelines at colleges across the country to protect students from ragging.