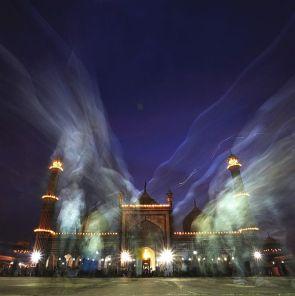 The Calcutta High Court ruled that an allowance announced by West Bengal government for Imams and Muezzins was unconstitutional and against public interest.
A division bench comprising Justice Pranab Kumar Chattopadhyay and Justice M P Shrivastava passed the order on a petition challenging the announcement.
The court said the allowance violates Section 14 and 15/1 of the Constitution which provides that the state shall not discriminate against any citizen on grounds only of religion, race, caste, sex, place of birth or any of them.
Chief Minister Mamata Banerjee had in April 2012 announced an allowance of Rs 2,500 to each Imam and had also later stated that muezzins, who say the Azaan, would be given Rs 1,500 each.
The decision of the government was challenged before the High Court by state BJP general secretary Asim Sarkar who contended India is a secular country and the allowance was against provisions ensuring equality on religious grounds.
It was also claimed that the allowance was not in public interest and that it would cost the exchequer Rs 126 crore annually, Sarkar's counsel Kaushik Chanda said.
Opposing the petition, the state government's counsel had claimed before the court that the Assembly had okayed the expenditure and that the government was within the law in giving the allowance.
Refusing to accept the contention, the court ruled in favour of the petitioner and directed the allowance be stopped immediately as it was violative of provisions of the Constitution and secularity.